Maud and Percy brought up their 4 children in Carshalton Beeches at 10 Willis Avenue. Unfortunately, no photos exist of the interior but on this page, we have the best photo taken of the house.
Extra Photo contributed by Sue Burbidge.
This was not made into a Lantern Slide but was almost certainly photographed by Percy.
Date: From the date Dennis gave for this car, this must have been taken in the 1930s.
Steve:
If I remember rightly the name of the family next door on the other side of this semi-detached was Butts? Terry their son was younger than my Mum, but she was always very impressed by the son, Terry, who in those days I believe bought a vintage British Motorbike and restored it.
A common hobby now, but perhaps a new idea in the 1950s?
Here's the Google Maps image of 10 Willis Avenue Today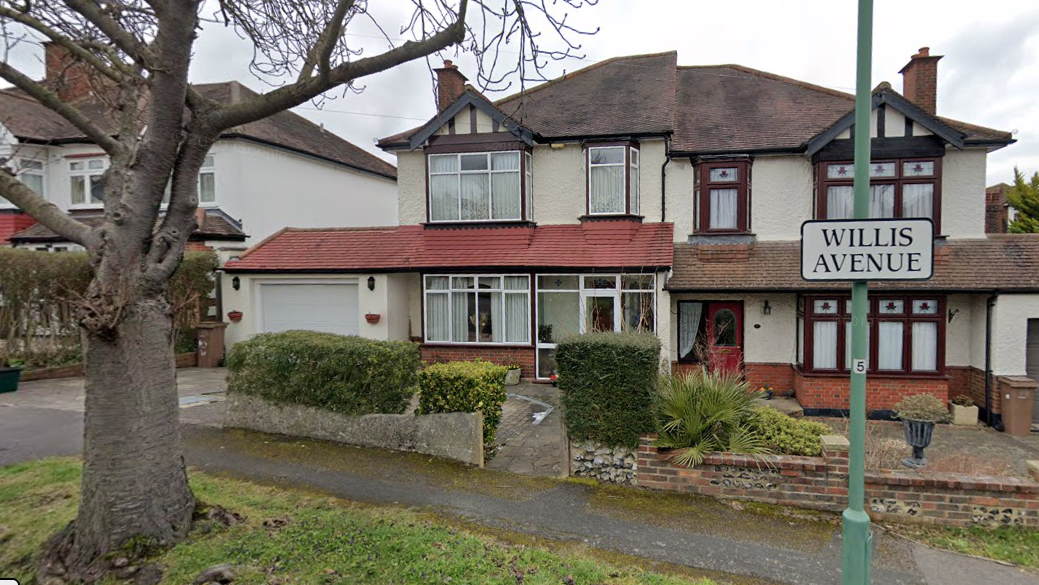 Steve: This was my first home. When I was born in 1951 my parents (Margaret and Dig) were renting the top floor the rear part of which had been made into a separate flat. I'm sure there was a kitchen upstairs, but I think the bathroom must have been shared.
Please, download this page as an ebook and keep it for the memory.
If after 30 minutes the email has not arrived please check in your email spam, and if it's not there Facebook Message me, or email me, and I'll gladly send you the link myself – Steve (lastraddie@gmail.com)
Enter your Name
Enter your Email Address